Category:
Exhibitions
Exhibition series produced or co-produced by SZKMD production, focusing on a transdisciplinary approach, displaying various visual and sound installation, with live performances.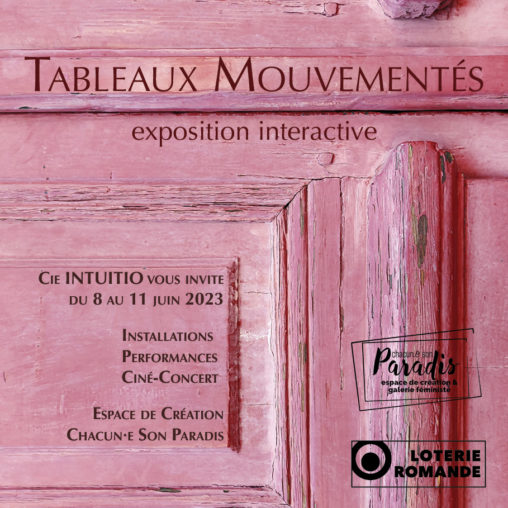 Une réflexion sur l'instinct de création et les multiples facettes de la personnalité.
4 jours d'installation interactive et événements, incluant capsules vidéo, ciné-concert, et rencontres avec quelques personnages issus du projet théâtral INTUITIO. Le tout adressé aussi bien aux adultes qu'aux enfants.
Une proposition de la Cie INTUITIO, en collaboration avec PARADIS COLLECTIFS, produit par SZKMD production avec le soutien de la Loterie Romande.