Category:
RöstiBrücke Electroacoustic Cabaret
Yearly trans-linguistic exchange programme for sound artists in Switzerland that started in 2022. Sound Cabaret event taking place in various cities around March-April, giving the opportunity for Switzerland based artists to travel in the country.
full info on roesti-bruecke.ch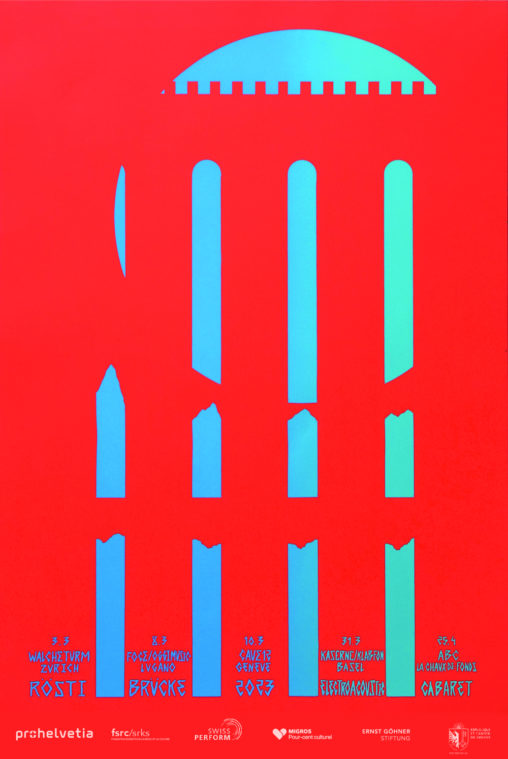 RöstiBrücke 2023 is the second part of an annual series of trans-linguistic-regional music exchange in Switzerland. Initiated right after the pandemic, this dialogue in performance and sound arts builds bridges between venues and artists. Cave12 and the Walcheturm pioneered by taking part in 2022. For this 2023 edition, we managed to break through the Gotthard with Oggimusica and Foce in Lugano. We were also able to establish a trans-Jurassic connection with Centre Culturel ABC in La-Chaux-de-Fonds and Kaserne in Basel with Klappfon.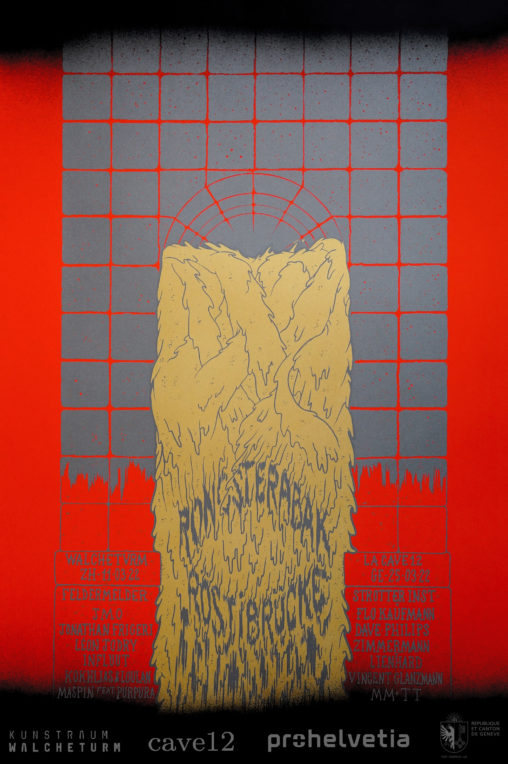 Ronosterabak Röstibrücke 2022 in collaboration with Cave12 and Walcheturm, an initiative by SZKMD production, with the support of Swiss Arts Council ProHelvetia and the Republic and Canton of Geneva. With Feldermelder, JMO, Jonathan Frigeri, Léon Jodry, INFLUUT, Kokhlias & Loulan, Maspin feat. Purpura, Dave Phillips, Vincent Glanzmann, Strotter Inst & Flo Kaufmann, Zimmermann/Lienhard, mm+tt